Event Photography:

Event Photography and On-site Printing


360 Media Studio

make your event a memorable experience and really take it to another level with our mobile studio, instant viewing and on-site printing. No more waiting for pictures to come in the post, we display the picture immediately, print in under a minute and on-site, giving your guests a lasting memory of the event. 360 Media Studio can work indoor or outdoor events.

---
Some examples of what photography we cover:
Theme nights
Corporate events
Black tie events
Charity events
Dinner dances
Private parties
Anniversaries
Concerts

Balls
University parties
College balls
Festivals
Military reunions
Wedding receptions
Country Fairs
If you have an event, we can photograph it and print on site. Contact us to discuss your requirements.
| | | |
| --- | --- | --- |
| | | |
| | View a YouTube HD version here | |
Fun with the props
(this was taken in our outside studio!)
Themed Events
Award Ceremonies
Corporate Events and Team Building
Golf Event Photography
---
What is event photography
Event photography is becoming the must have extra at your event....

We will arrive at the venue approximately 1.5 hours before your guests are due and set up our mobile event studio. The mobile event studio includes all the latest photographic equipment to produce stunning images of your guests. There will be a full photographic background, professional flash system and on-site mini-lab printing technology. This is the same printing systems that are used in large theme parks, so you know you are going to get a quality product.
What happens at the event

At a typical event guests will be able to have their picture taken by our professional photographers as they arrive, on set and during the event. The guests will then be invited to view the images on our touch screen kiosks. When they have chosen the picture they like it will be printed immediately and placed in a professional mount for them to take away. The guest can go back as many times as they want to have their picture taken. We do not charge the guest before the picture is taken only when they have chosen their photograph, Which is our guarantee of 100% satisfaction. If they do not like it they do not have to buy it.
That little bit extra

Our Hi-Tec mini-lab does not only print exceptional lab quality prints, it will convert them info black and white or sepia. It can also add some fantastic boarders that will customise or brand your event just for you.
If it is a themed event we will also bring along some props to compliment the event.
Magazine Covers
To add a little extra wow to your event why not try our magazine covers. You can choose from a variety of standard covers or 360 Media Studio can create a bespoke cover for your event.
Have a look at some examples here.
Framing and web sales
After the event if your guests were not able to purchase their picture immediately we provide an on-line ecommerce solution. Your guests just go to our gallery here, navigate to their event, find their picture and choose how they want it printed. They pay online and it is delivered direct to them.
FAQ
Please read our FAQ and contact us if you have any more questions or would like to book your event photographer now It's never too early and it does not cost you a penny. Does it get any better?

Read More...
Testimonials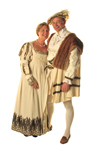 "Dear Jonathan,

You have done an amazing job with the photographs - absolutely fantastic! I have also had great feedback about your photography from my friends, who were very impressed. Two people commented independently that the photos you took were the best they've ever seen!

Many thanks for all your hard work.
Angela"

Medieval Birthday March 2011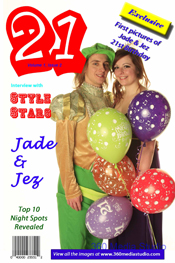 "Hello
thanks you so much for Saturday night :) it was fab
lots of people have said you were really great :)
I have posted lots of links on my facebook so lots of people are going to have a look :)

thanks again

Jade x"

Fancy Dress 21st Birthday Feb 2011





View certificate
360 Media Studio are proud members of Society of International School and Event Photographers. We are also affiliate members of the Event Photography Society. Membership keeps our photographers up to date with all the latest news and techniques, this in turn gives you the best pictures.

---
Examples of Event Photography
After Dinner Speaking, Annual Report Photography, Ball Photography, Banqueting Photography, Black-Tie Events, Business, Business Presentations, Celebrations, Charity Event, Children's Parties, Christening/Naming Ceremony, Christmas Party Photographs, College Balls, Concerts, Conference and Event Videos, Conferences, Corporate Event Photography, Corporate Events, Cricket Teams, Custom Event Photography, Digital Event Photography, Dinner Dances, Engagement Parties, Equestrian Events, Event Photography Cheerleading, Event Photography For Publicity, Events, Festival, Film And TV Productions, Film Premieres, Formal Dinner and Dance Photography, Fun Photos, Golf Days, Graduation Balls, Group Photography, Horse Shows, Hospitality Event Photography, Carting, Motor-Cross, Ladies Festivals, Landmark Anniversaries, Leavers Ball Photography, Leisure, Location Printing Service, Martial Arts, Masonic Events, May Balls, Media Event Photography, Military And Other Reunions, Mobile Event Photography, Motor Racing, Musicians, New Year Eve Ball, Office Party Photography, On Site Printing, Online Order Service, Outdoor Event Photography, Parties, Passing Out Parades.

---
Contact Us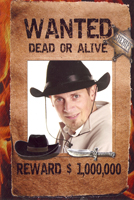 When it comes to event photography we offer our customers a value added service to their event which leaves a lasting impression. So please contact us for more info on how to get your event photography and on-site printing.

Contact us for a quote
---
Tell a Friend


Why not tell a friend about our products and services, just click on the button below to send them a message.